Product information "Swimspa Aquatic 5"
The Aquatic 5 combines the best of two worlds. There is space enough to both work out with a fanatic swim session and to completely relax on one of the massage seats. So, the Aquatic 5 is the perfect spa for both athletes and wellness lovers. The massage seats contain a high concentration of jets, which all together give you a very complete massage. The perfect way to recover after a heavy swim.

| Parameter | Unit |
| --- | --- |
| Dimensions: | 580 x 228 x 155 cm |
| Number of Seats: | 2 |
| Number of Loungers: | 2 |
| Massage jets: | 48 |
| Turbo Swimjets: | 5 |
| Floor Swimjets: | 2 |
| Capacity: | 14 250 liter |
| Dry weight: | 1250 kg |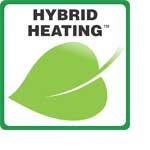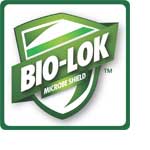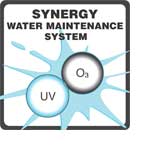 ---
Professional Design
Breathtaking spa designs with exceptional seating comfort. At Passion Spas, designing great spas is our specialty and our passion. We go to great lengths to ensure that every detail of the spa contributes to your comfort and creates the ultimate relaxation experience. The pleasing lines of the spa shell are both attractive and functional, providing strategic locations for lighting, jets, and features. Controls are within easy reach, seat contours and depths provide maximum comfort, and there are a variety of seating options in each spa for your enjoyment. Beautiful waterfalls, LED lighting, and aromatherapy are only some of the features we include to enhance your spa experience. Your Passion Spa is a work of art designed to deliver functional beauty to your home or backyard.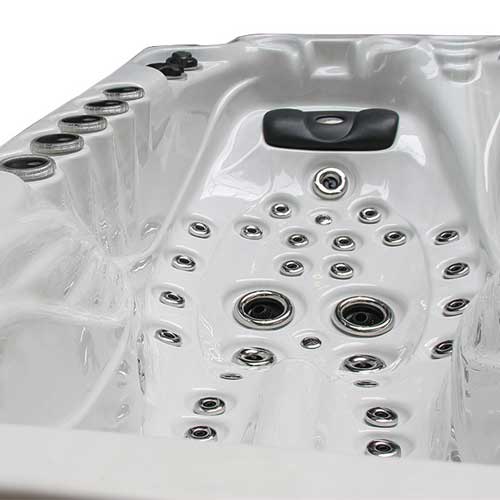 ---
Planet Friendly
Award winning Hybrid Heating technology™ for exceptional energy efficiency. While you are enjoying your Passion Spa, you are being a good steward of both your budget and the environment. Passion Spas are designed to reduce energy consumption through a variety of innovative features. Hybrid Heating™ technology supplements the heat produced by the electric heater. Specially designed massage pumps agitate the water molecules through friction, which generates heat, thereby easing energy consumption by the heater. Our programmable controls allow you to set the times when your spa will turn on and off, and the low-wattage fltration pump uses only a small amount of electricity to keep your water sparkling clean. Triple layer insulation, extra thick walk-on safety cover and Everlast™ floor support shroud your Passion Spa with one of the most effective heat containment designs available.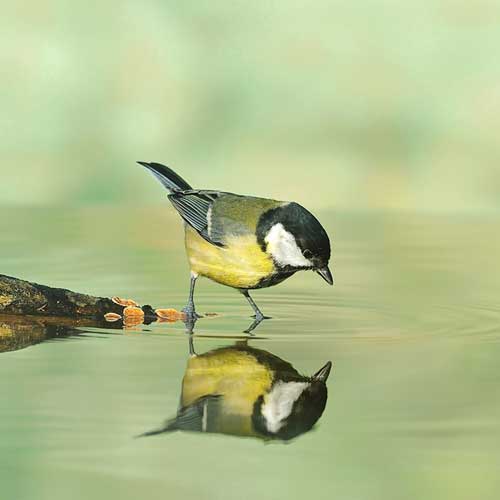 ---
Physical Therapy
Passion Spas offers the most innovative spa massage features ever developed Each Passion Spa has a variety of massage features that will create the ultimate in hydrotherapy relief for you. Through years of experience and close cooperation with physiotherapists, we have designed a variety of massage experiences that are unique to Passion Spas such as Aqua Rolling Massage™, Intense Therapy Zone™, Therapy Wave Zone™, Levitation Bed™ en Waterfall Massage™.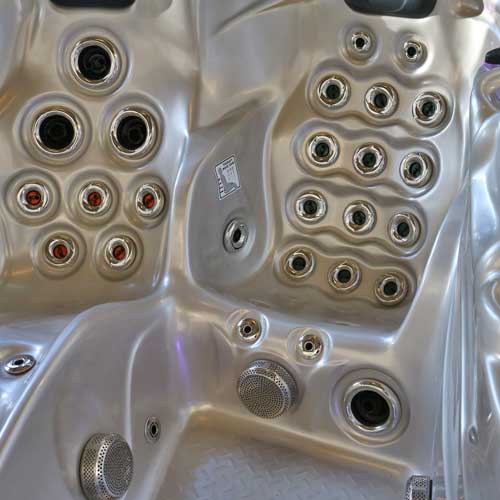 ---
Perfect Water
Amazingly clear water due to our synergy water purifcation system. Passion Spas are equipped with a multi-faceted water purification system that helps keep your water crystal clear and reduces the need for additional water sanitation and maintenance. The sole purpose of our dedicated filtration pump is to draw water through the spa filter, insuring that your spa water is constantly being filtered regardless of whether the massage pumps are operating. The water is sanitized by means of our highly effective Ozone System and, in our Signature and Exclusive Collections, further purifed with our UV sanitation system. The combination of 100% filtration, ozone sanitation and UV purifcation creates our Synergy Water Maintenance System that creates the ultimate in clear water.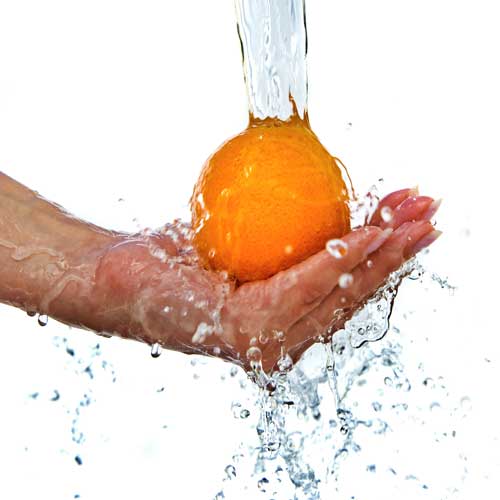 ---
Precision Engineering
Design and construction that make Passion Spas the best in structural integrity. Passion Spas are designed to perform and built to last. Quality components and precise manufacturing combine to create one of the most fully featured and innovative spas available. Our acrylic shell is reinforced with vinyl-ester resin laminates that are applied by hand. The shell is supported by a durable synthetic support structure that will ensure that you can enjoy your spa for years to come. The entire base of the spa is enclosed with our Everlast synthetic floor support, providing integral seat supports and structural integrity. Passion Spas deliver superior design, quality components, and experienced craftsmanship in a spa that will provide you and your family with years of enjoyment.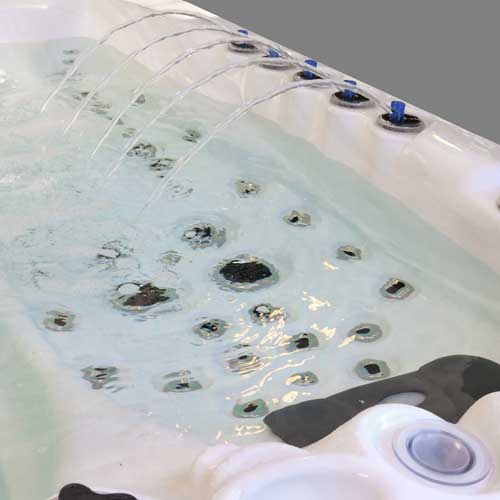 ---
Protection for you
Product support for today, tomorrow, and as long as you own your Passion Spa. At Passion Spas, we build great spas and value long-term relationships. We want you happy with your spa today, tomorrow and in the future. Our experience in the spa business allows us to design and build great spas, using only the best components, and backing our spas with exceptional support to our dealers. To that end we select dealers who share our commitment to customer relationships. We then work with our dealers to provide the support they need before and after the sale. Enjoy your Passion Spa knowing that we will be here with the expertise, experience and dedication needed to support you in the years to come.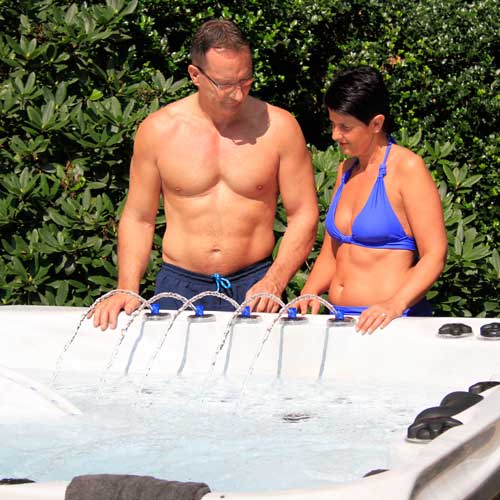 ---
https://www.passionspas.lv/media/6e/44/39/1654867097/Passion_Spas-Aquatic_5_Premout.pdf
https://www.passionspas.lv/media/2c/d0/ff/1654886330/Passion_Spas_Hot-Tub-Swimspa-Burbulvannu-peldesanas-baseinu-Katalogs.pdf
---
Physical
theraphy
Passion spas offers the most innovative spa massage features ever developed. Each Passion Spa has a variety of massage features that will create the ultimate in hydrotherapy relief for you. Through years of experience and close cooperation with physiotherapists, we have designed a variety of massage experiences that are unique to Passion Spas.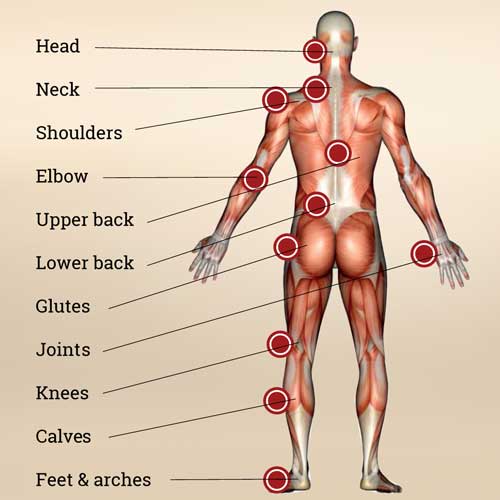 ---
Aqua Rolling
Massage
Our exclusive Aqua Rolling Massage™ pushes water up the back of the seat through specially designed recesses in the spa shell. The resulting agitation of the water creates a vigorous massage that works the muscles throughout your back.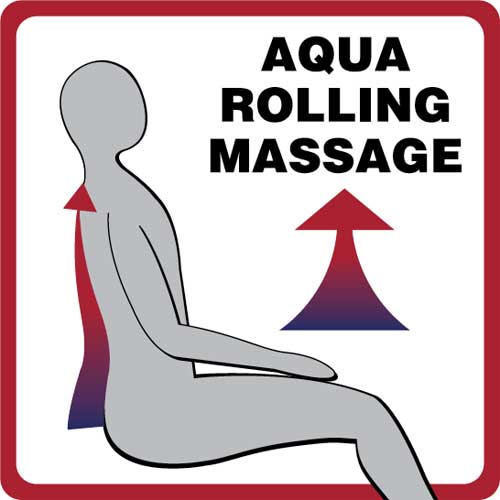 ---
Intense Therapy
Where It's Needed Most
The Intense Therapy Zone™ provides a concentrated, penetrating massage to the lower regions of your back. The intensity of the pressure can be adjusted. Only Passion Spas offers a therapy system for your lower back muscles that allows you to isolate specifi c areas with the intensity of massage you desire.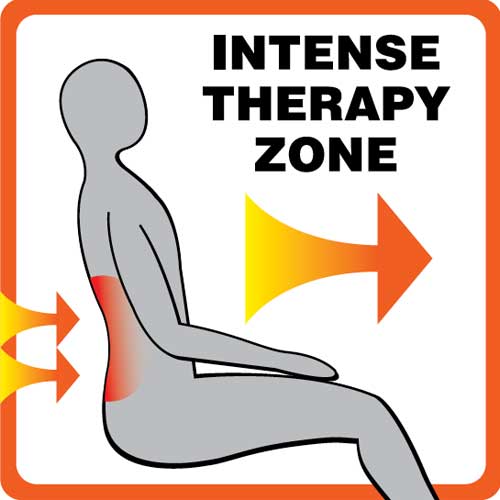 ---
Therapeutic Wave
Massage
The Therapy Wave Zone™ is a massage that starts at the lower back, and slowly works its way up from your lower back to your shoulders and neck. The sensation mimics a cushioned rolling pin running up and down your back, soothing your muscles as it works its way from your lower back to neck.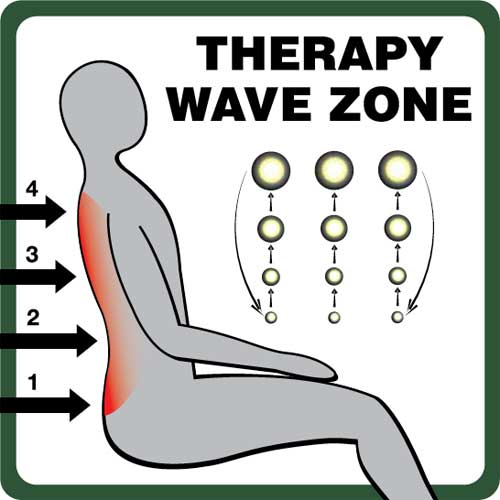 ---
Turbo
Swimjets
A swim jet actually mixes water and air to create a current that a swimmer can swim against. A Turbo Swim Jet differs from a standard swim jet because it is specially designed to suck even more air to create more acceleration, the ultimate result being a more powerful current. As an added bonus, the face of a Turbo Swim Jet is larger than a standard swim jet, so it looks pretty impressive too!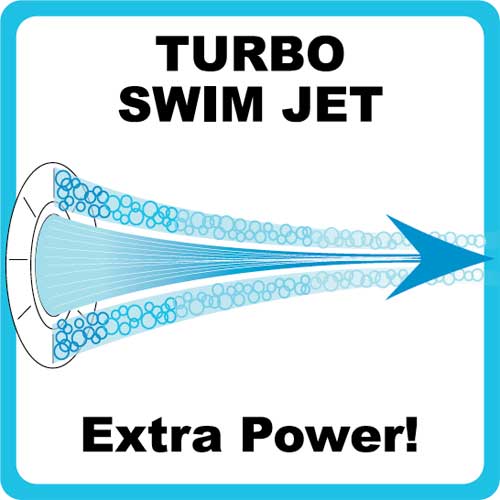 ---
Current-Lift
Technology
Passion Spas developed Current-Lift Technology and implemented it into all of our Fitness Collection swimspa models, and this feature improves the swimming experience for our customers. Here's how it works: With the controls, you can adjust the level of Current-Lift to the intensity of your workout. As you decrease the force of the upper two swim jets, the Current-Lift jets in the bottom of the swimspa automatically increase in intensity, creating more "lift" and providing more buoyancy as your swimming speed decreases. The faster you swim, the less lift is needed from the Current-Lift jets and you can direct the flow to the upper jetsfor a stronger current. This feature is unique to Passion Spas!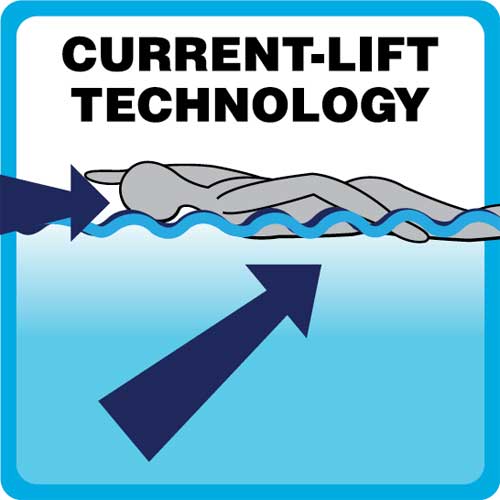 ---
---
Adjustable River
Swim System
The River Swim system exists of 5 large swim jets, positioned linear to each other, creating a steady flow of water over the entire width of the swim spa. You can control the intensity of the water stream, and when doing so, the flow is equally divided over the whole width of the current. Because this unique technique, the water stream covers a wide area and is effectively positioned below the water surface, enabling you to swim with your head comfortably above water. If you decrease the intensity of the River Swim System, the Current-Lift Technology is automatically activated, enabling the swimmer to remain in the prone position.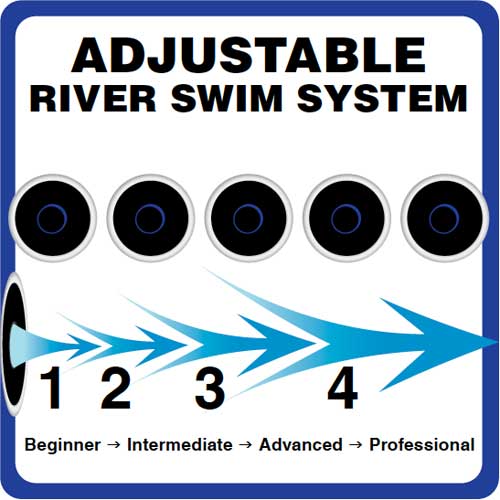 ---
https://youtu.be/RPJzLTtS7n0